Easy to handle, Best seller. You can choose to post-compost directly in the box/drawer. Alter between one or more extra drawers (lid included), for easy handling. Or lift the drawer and empty at an external composting site.
Fits well where installation space is limited.
The downside is that you need more maintenance (empty or alter drawers) on the 90 model compared to the larger 4×100.
Suitable for the family holiday house, 2-3 people
The bio chamber (drawer 90 liters) empties approximately every 200 visits.
If two drawers are used, the post-composting may take place directly in the extra drawer (lid included)
Compost worms can be used directly in the box even at low load
Can be customized for any level of safety regulations for individual sewage
Here you can order an Aquatron 90
Technical data
Height: 110 cm with separator
Weight: 22 kg
Size of bio chamber (LxWxH): Bio chamber 70x60x60 cm
The chamber volume: Suitable for the family holiday house, 2-3 people or with extra drawers greater load.
Images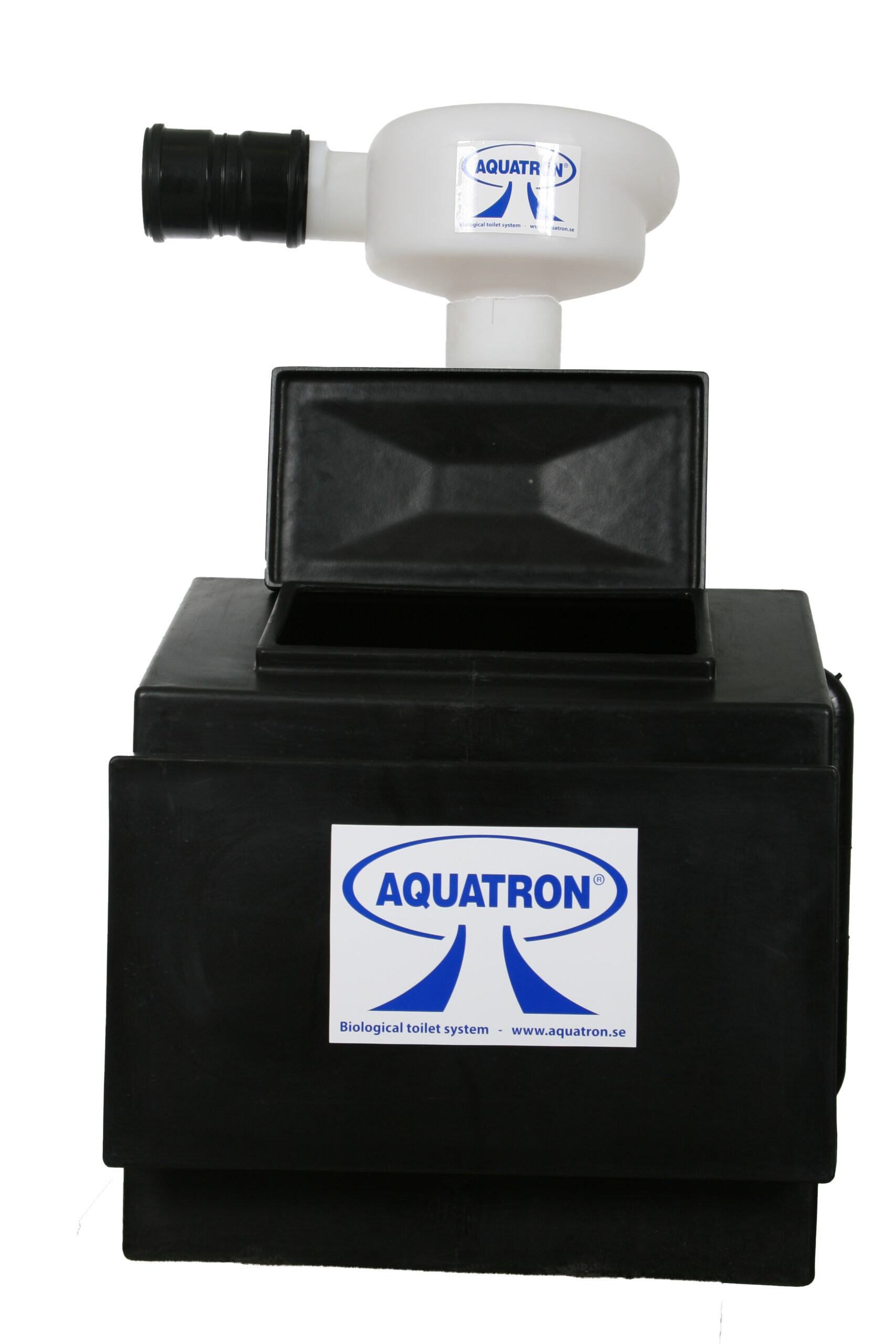 Aquatron 90 opend top lid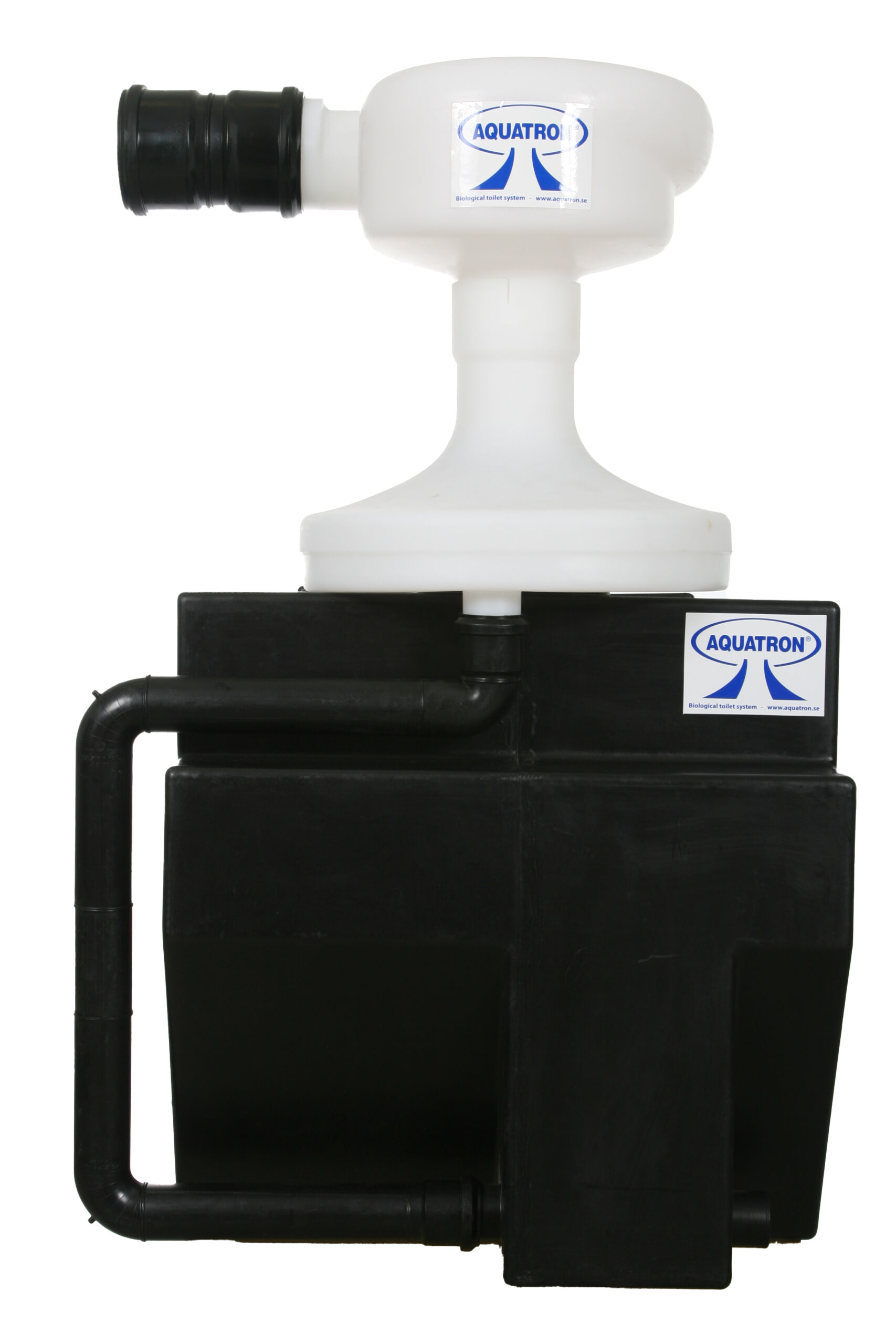 Back, the outlet from the separator enters the Bio Chamber to flush the drain water from the box.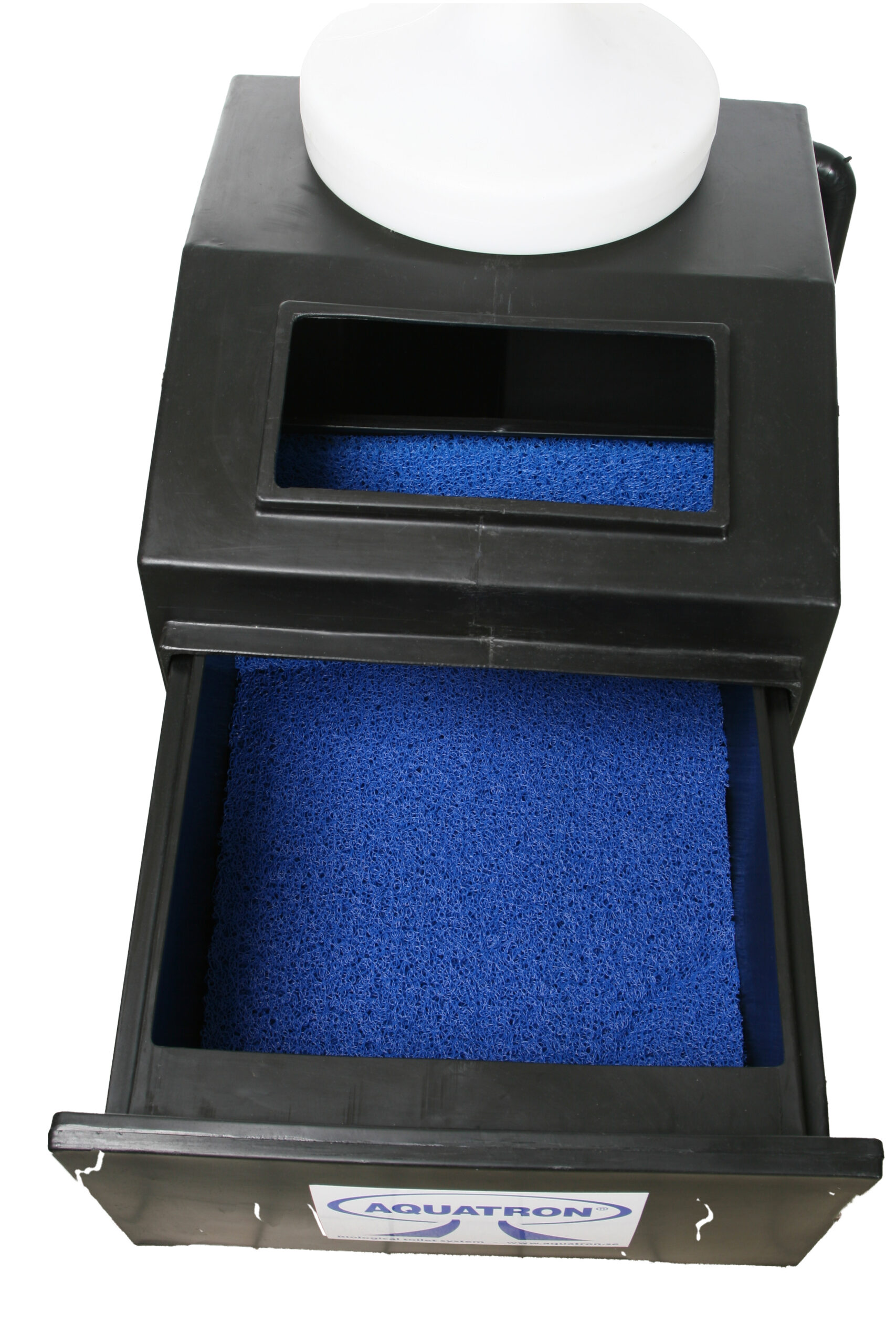 Aquatron 90 opend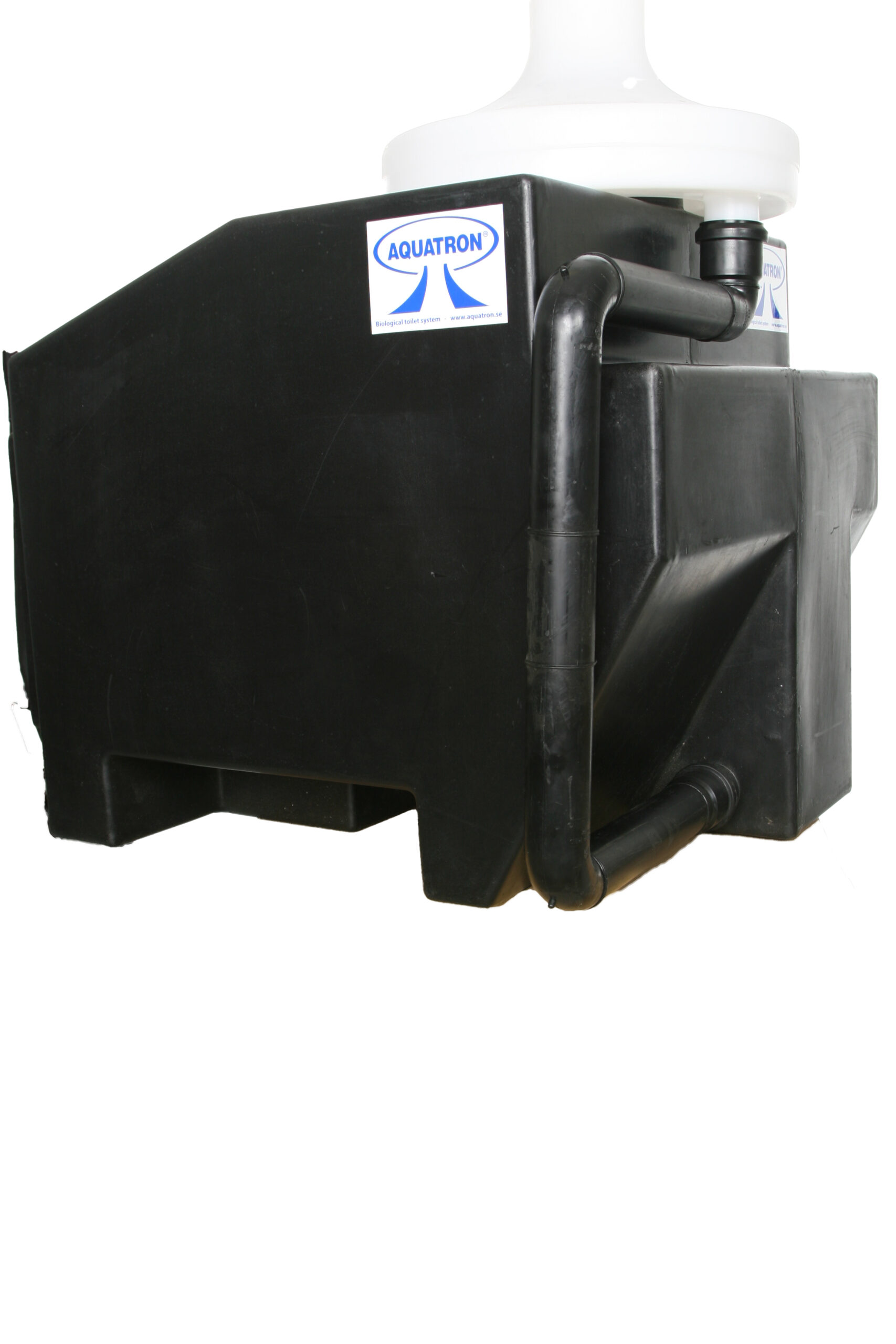 Aquatron 90 pipe side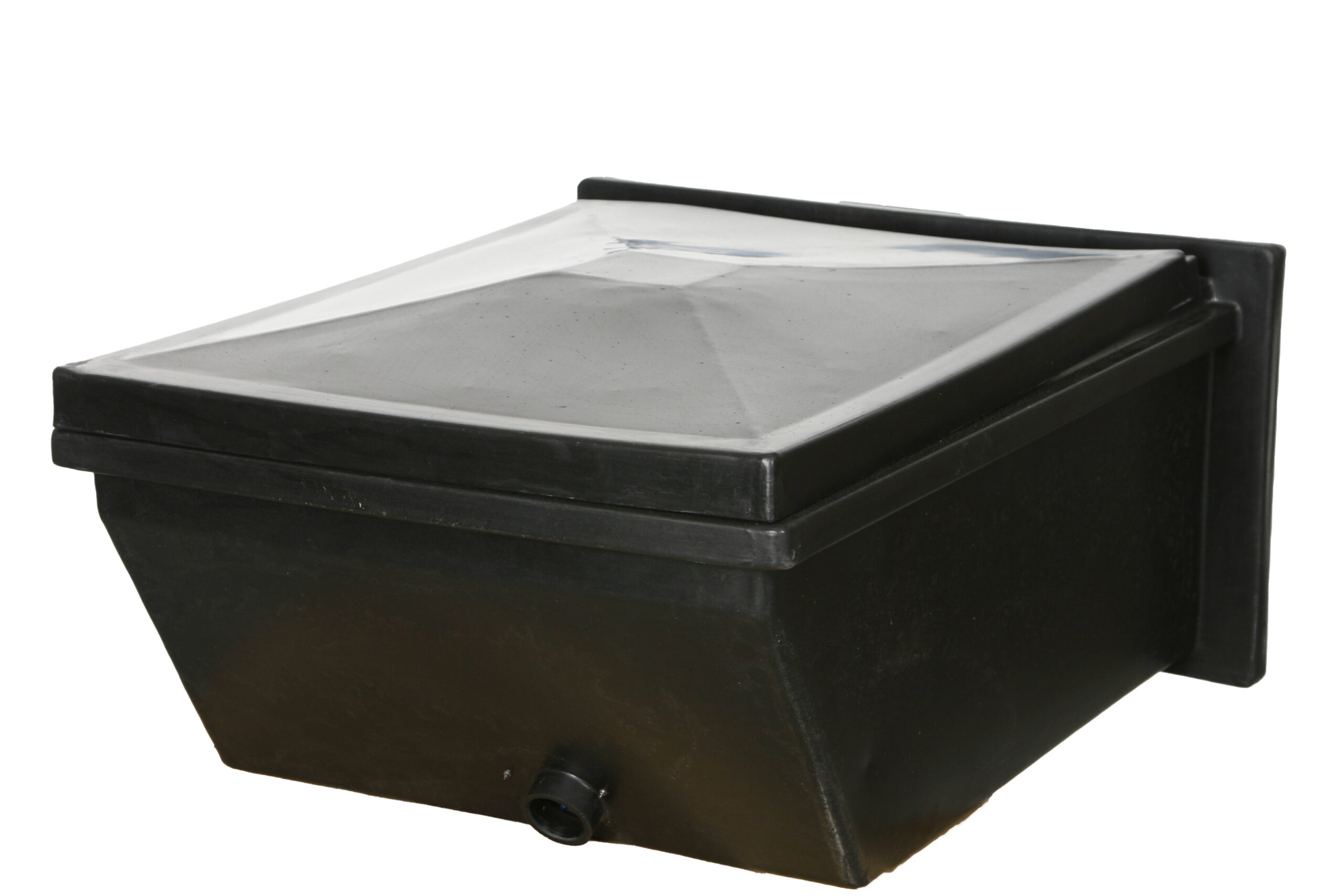 The box has an outlet to drain the water that the separator fails to separate.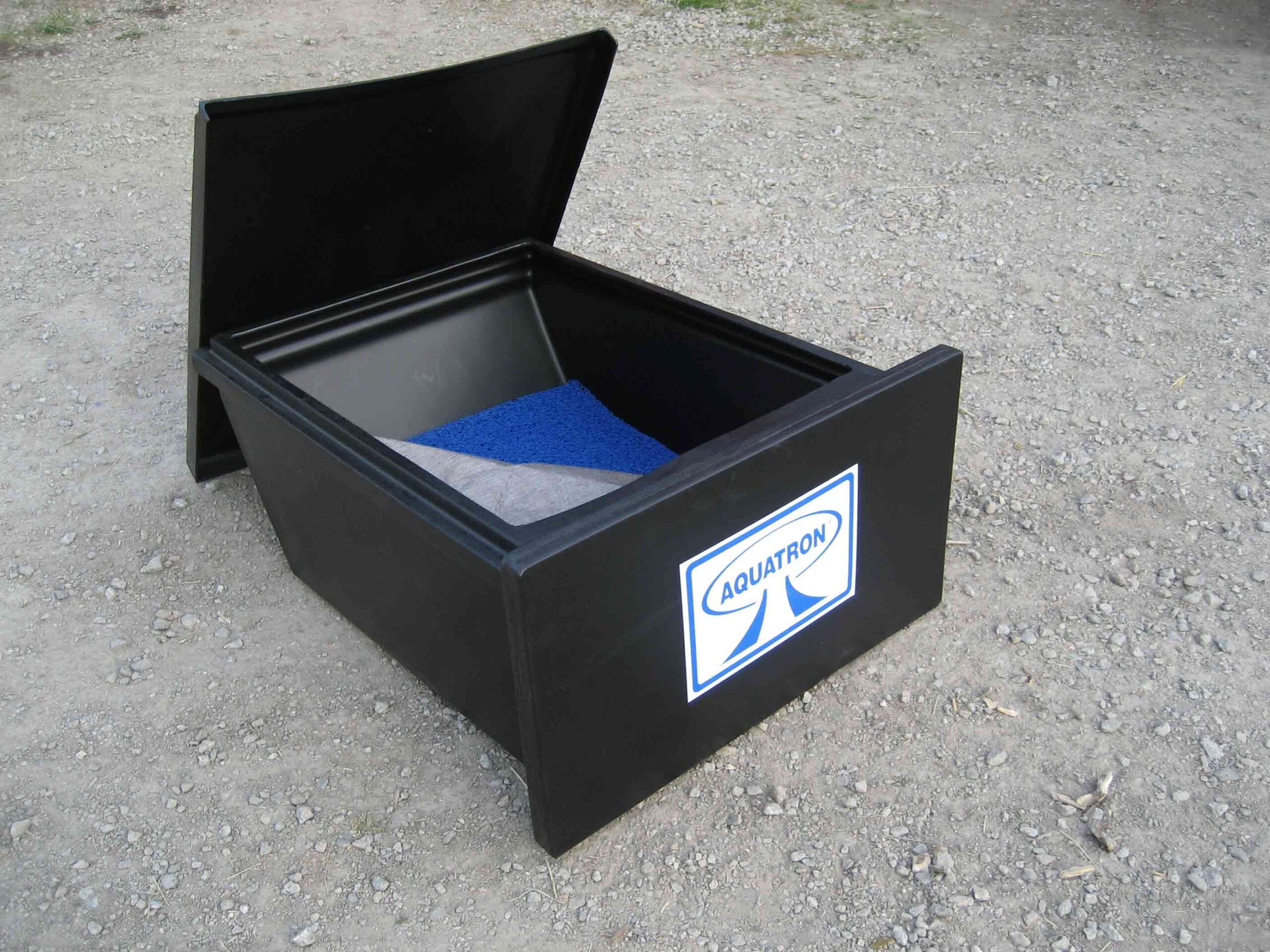 Extra box with lid is a common accessory.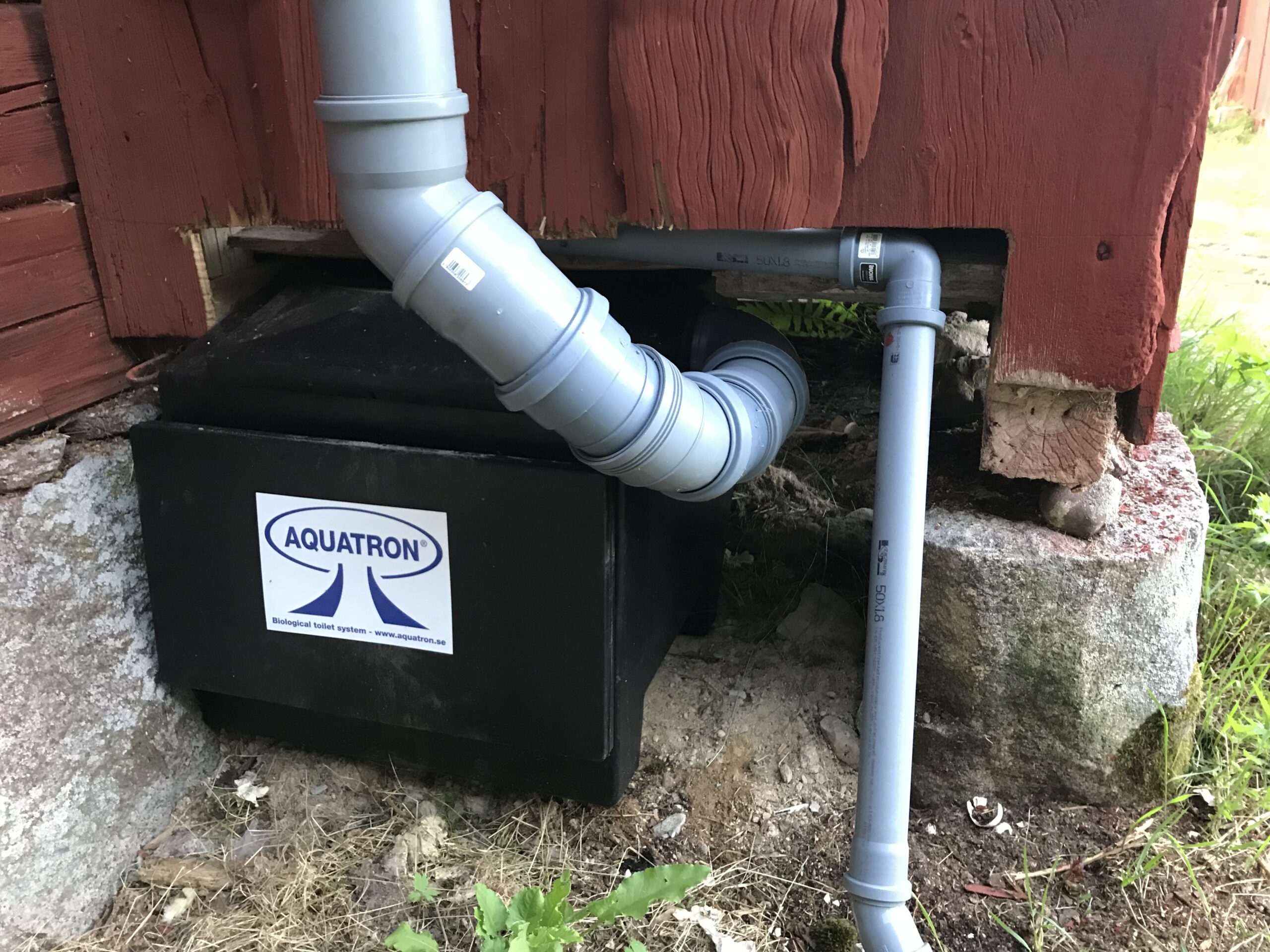 The large gray tube is for ventilation.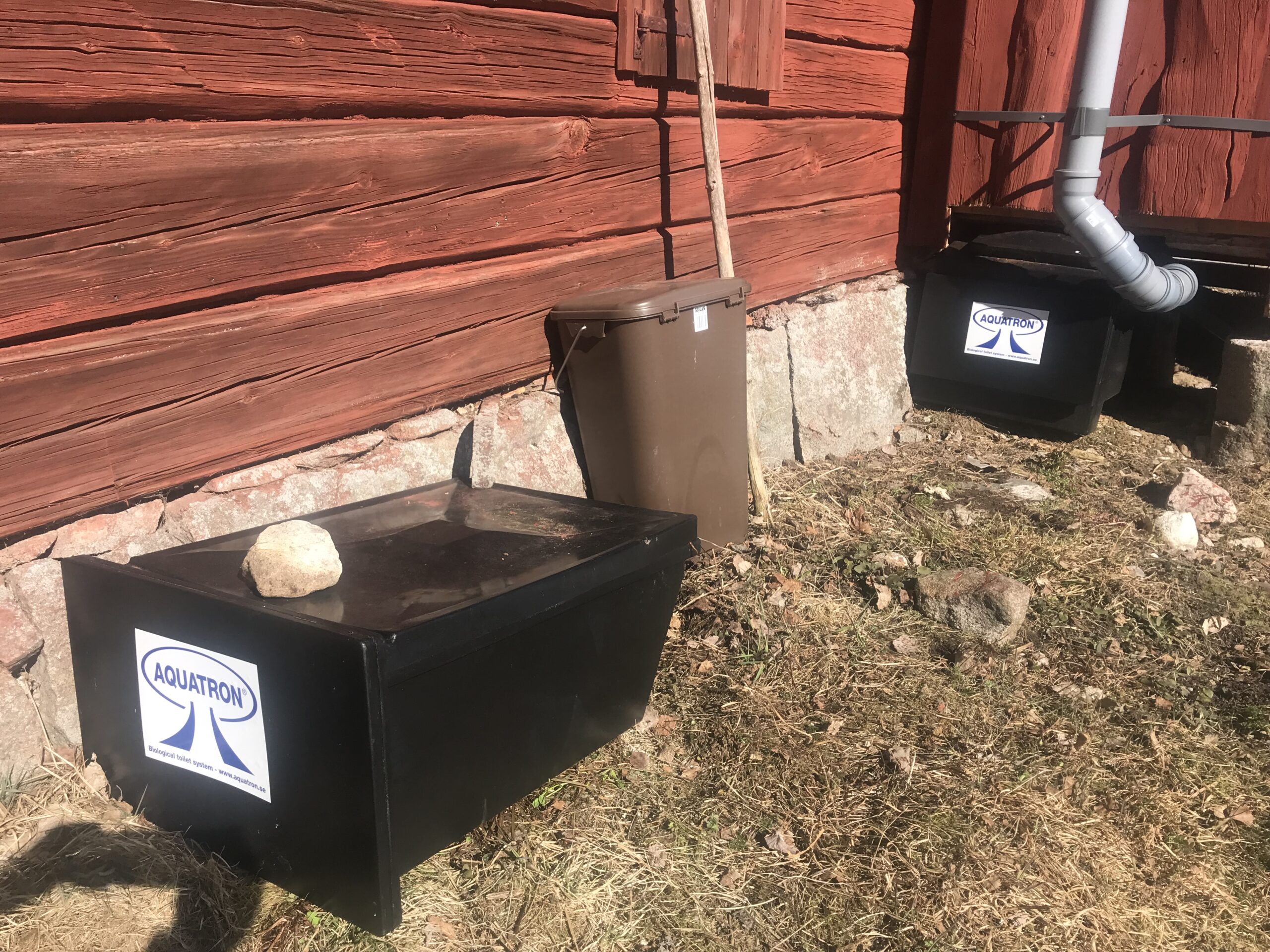 Extra låda kan placeras utomhus för kompostering, det är ingen dålig lukt.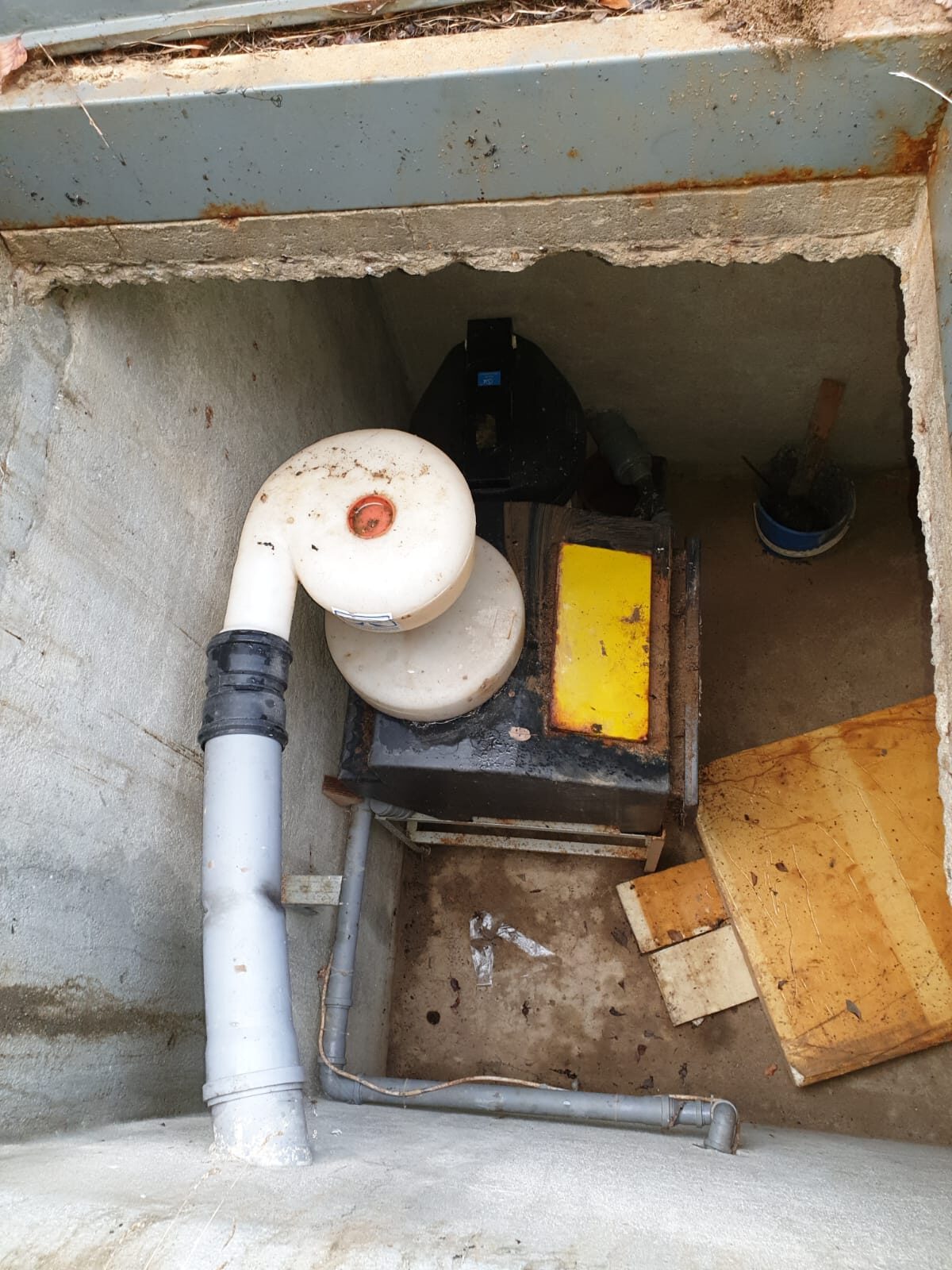 Installed in the ground in the Romanian Alps, although it is not recommended to have a bend closer to the separator than 80 cm
A narrow installation in a slope on the site.